Lionel Messi made headlines again on Friday with an explosive goodbye message to friend and strike partner Luis Suarez that also included another blast at Barcelona.
The Argentine has let fly at the club a couple of times recently, and his latest missive criticised Barca for the way they've handled Suarez's exit.
Suarez responded to Messi's Instagram outburst with a message of thanks.
"Thank you, friend, for your words, but thank you for being the way you are, for what you were from the first day with me and my family," he wrote.
"I will always be grateful to Messi the human – funny and sentimental – because everyone knows the player.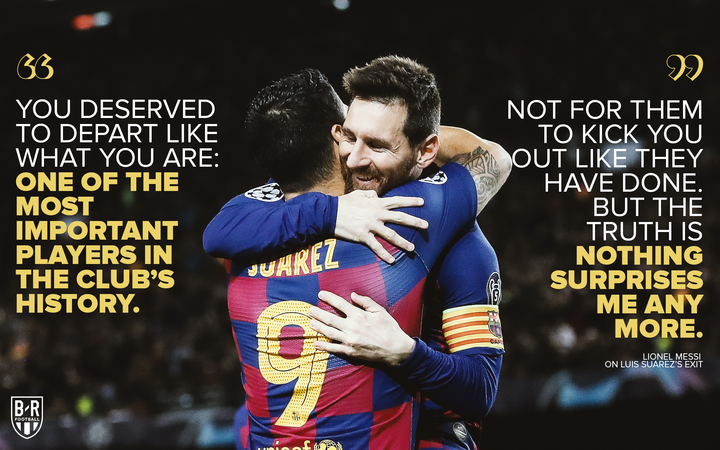 "Do not forget what I told you: 'Continue enjoying yourself and demonstrating that you're number one', and don't let two, three or four tarnish the giant that you are for the club and for the world of football.
"I love you very much, my friend, and we are going to miss you five."
The Uruguay went on to complete his move to Atletico Madrid on Friday. He passed a medical and then signed a two-year contract at the Wanda Metropolitano.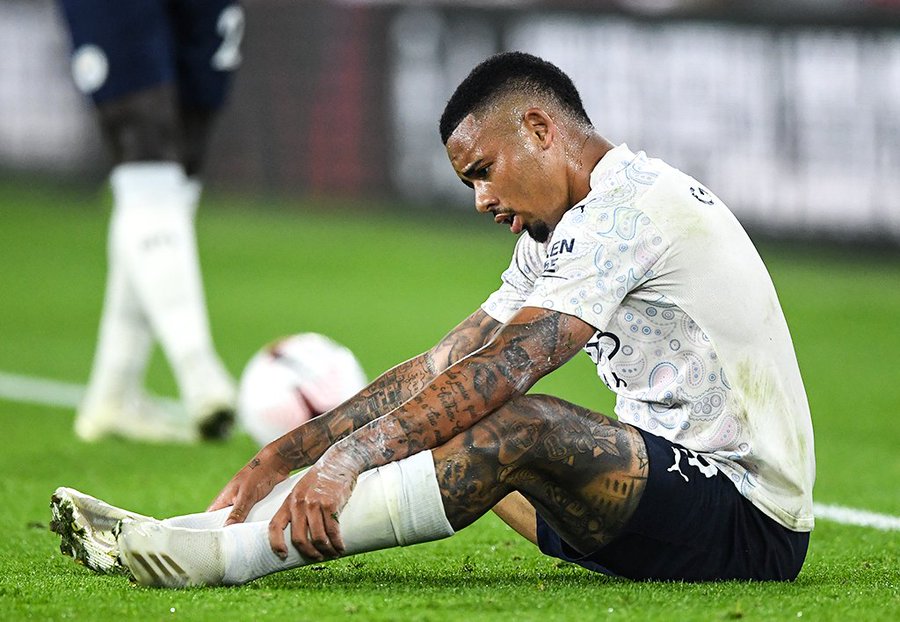 Gabriel Jesus has added to Manchester City's injury problems after Brazil announced on Friday that he had been withdrawn from their World Cup qualifiers next month.
The 23-year-old will miss City's next three matches before the international break and Brazil's games against Bolivia and Peru.
With Sergio Aguero still a few weeks away from being fit as he continues his comeback after knee surgery, Pep Guardiola is left with teenager Liam Delap as his only fit striker.
"On Wednesday, the English team contacted Brazil's doctor Rodrigo Lasmar, to tell him about an injury detected after the game against Wolverhampton, on Monday, in the Premier League," the Brazil Federation said in a statement.
Following Thursday night's Carabao Cup victory over Bournemouth, Guardiola said he had only 13 fit players for Saturday's clash with Leicester City.
Jurgen Klopp has lauded Mikel Arteta for the work the Spanish manager has done during his time at Arsenal so far ahead of Liverpool's game against the Gunners.
Both sides have recorded a perfect start to the season so far, with two Premier League wins out of two each and progression in the Carabao Cup.
They play each other twice in four days at Anfield next week, starting off with a mouthwatering-looking Premier League clash on Monday.
And Klopp is clearly looking forward to locking horns with Arteta, praising his impact at the Emirates during his press conference on Friday.
"He (Arteta) has showed in a short period of time that he seems to be an exceptional football manager," Klopp said.
"The structure of the team he sets up is exceptional. The balance between offence and defence is really good. He has changed the whole mood at Arsenal."