Deputy President William Ruto has started building a strong political base that does not have space for political leaders who are serving two masters.
Ruto is the master of his circle and that is period.
Just like the way he ended his relationship with ODM Leader Raila Odinga, that is what he has done to another snitch.
An MP from Rift Valley who was once a staunch supporter and defender of DP Ruto has gone mute.
The Tangatanga-allied lawmaker often featured in media debates castigating President Uhuru Kenyatta for humiliating the DP.
But he no longer talks. Close allies of Ruto suspect the MP was silenced with state responsibilities in a docket that is implementing projects key to the President's legacy.
The man has been edged out of Ruto's inner cycle as he is suspected to be a mole. The lawmaker is seen to be aiding legislative proposals that Uhuru has key interests in.
Who do you think this MP is?
On the same note,as the debate on the Building Bridges Initiative report rages on, a team of 'technocrats and think-tanks' is said to be positioning themselves to make a kill in case of a referendum.
Sources whispered to Corridors that these characters are keenly praying for a political contest akin to the 2005 plebiscite.
It is said they have positioned their companies to win lucrative contracts for supplies of various merchandise that will be used during the campaigns.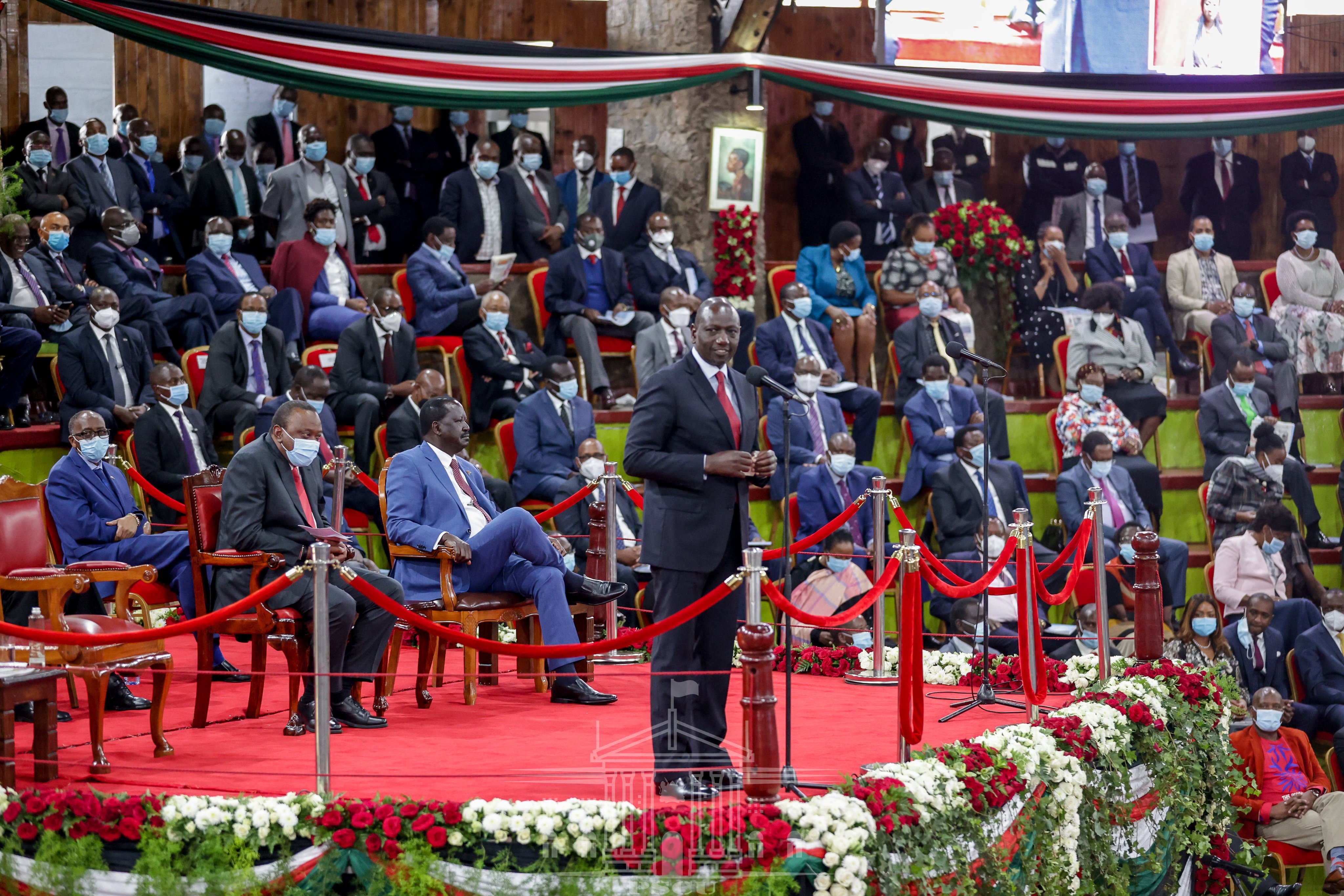 But the DP, whose address at the official launch of BBI report at Bomas on Monday was punctured by moments of jeers from the crowd, wondered how the proposal would answer the inclusivity question when the offices would be filled by presidential appointees.
"The President will appoint the PM and the two deputies from the winning coalition. And then we will have the runners up being the leader of the opposition. The question I am asking myself is, have we sorted out the winner-takes-all question?" he posed.
Amid 'Respect the President' chants from the gathering, he added, "For example, we have the president, I am the DP, [Amos] Kimunya is the PM because he is the leader of Majority, Jimmy Angwenyi (National Assembly Chief Whip) as the deputy and Maoka Maore as the other deputy, what happens to the whole Nasa brigade?" he asked.
Ruto asked the proponents of the BBI to initiate an open and honest discussion on the question of inclusivity to bring on board the millions of poor, unemployed Kenyans who have been bogged down by the ravages of Covid-19.
He identified what he termed as gaps in the report, saying they risk eroding the gains the country has made in her journey to democracy if not discussed and appropriate changes made to the document.