Paul Pogba made a critical impact in his comeback from surgery, earning a penalty converted by Bruno Fernandes that helped Manchester United to a 1-1 draw at Tottenham in the English Premier League on Friday.
While teams have endured three months without games during the COVID-19 pandemic, Pogba hasn't played since December. He didn't enter the game until the 63rd minute and with the hosts leading 1-0 after Steven Bergwijn's 27th-minute strike went through goalkeeper David de Gea's hands.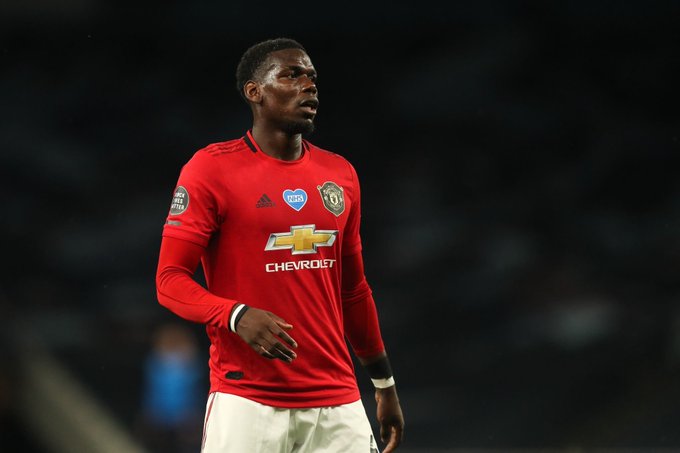 "David is disappointed with it but the ball was moving," United manager Ole Gunnar Solskjaer said.
Pogba, whose United future has been mired in uncertainty, helped inject some of the attacking dynamism United had been missing.
After Pogba was bundled off the ball by Eric Dier, Fernandes netted his third penalty since joining United in January.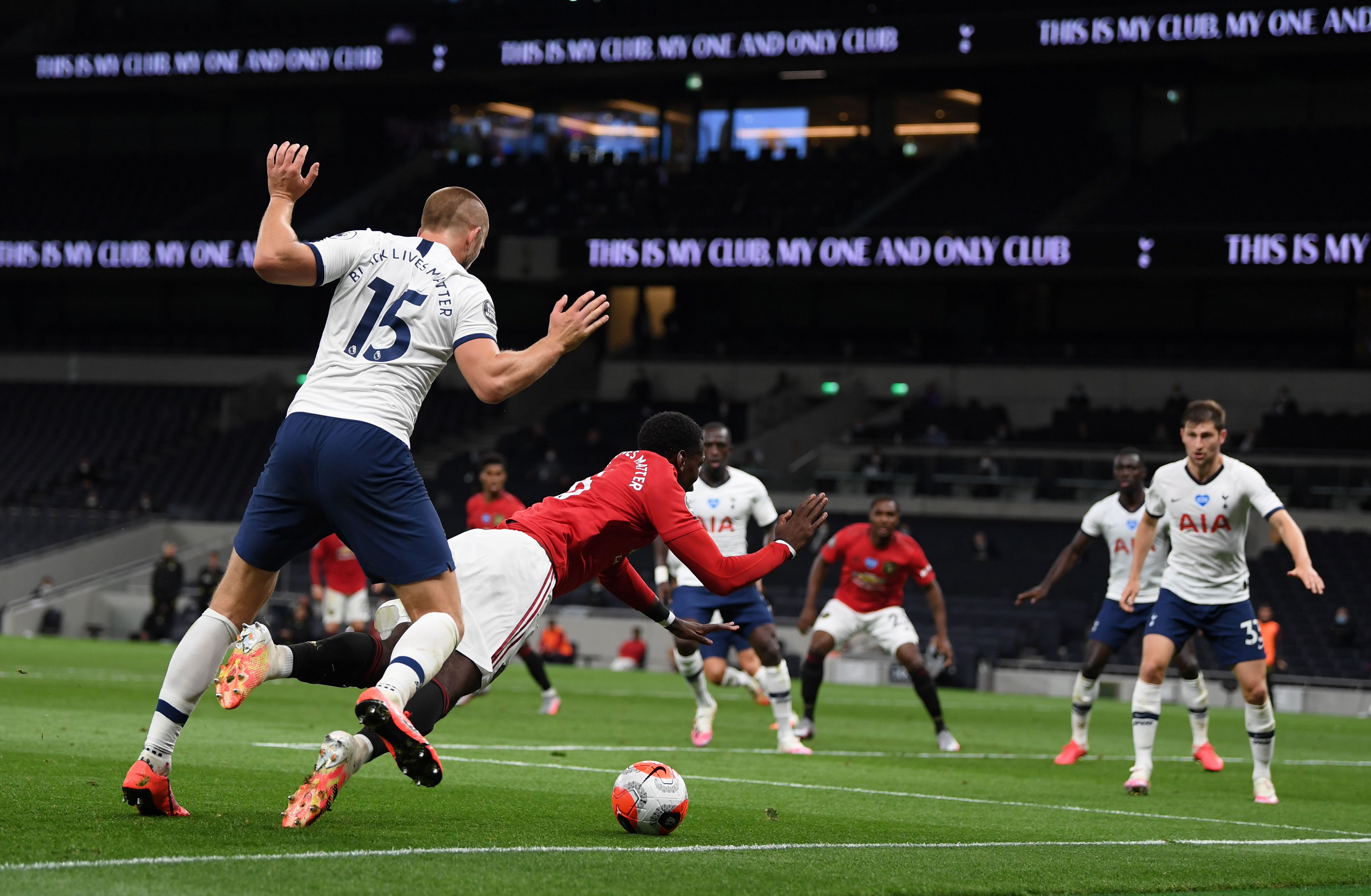 "Paul showed some real quality out there," Solskjaer said. "He contributed much for us to get a point and maybe could have helped us to get the three points. He did everything a midfielder should do. He tackled, he won the ball. He played passes and he showed some skills, so fantastic to have him back."
United was denied a second penalty when VAR overturned the decision to penalize Dier for another foul — this time on Fernandes. United is three points behind fourth-placed Chelsea having played an extra game. But the fifth place will clinch a Champions League spot if second-placed Manchester City's two-year ban from Europe for breaking financial rules is upheld next month. Tottenham remained four points behind United.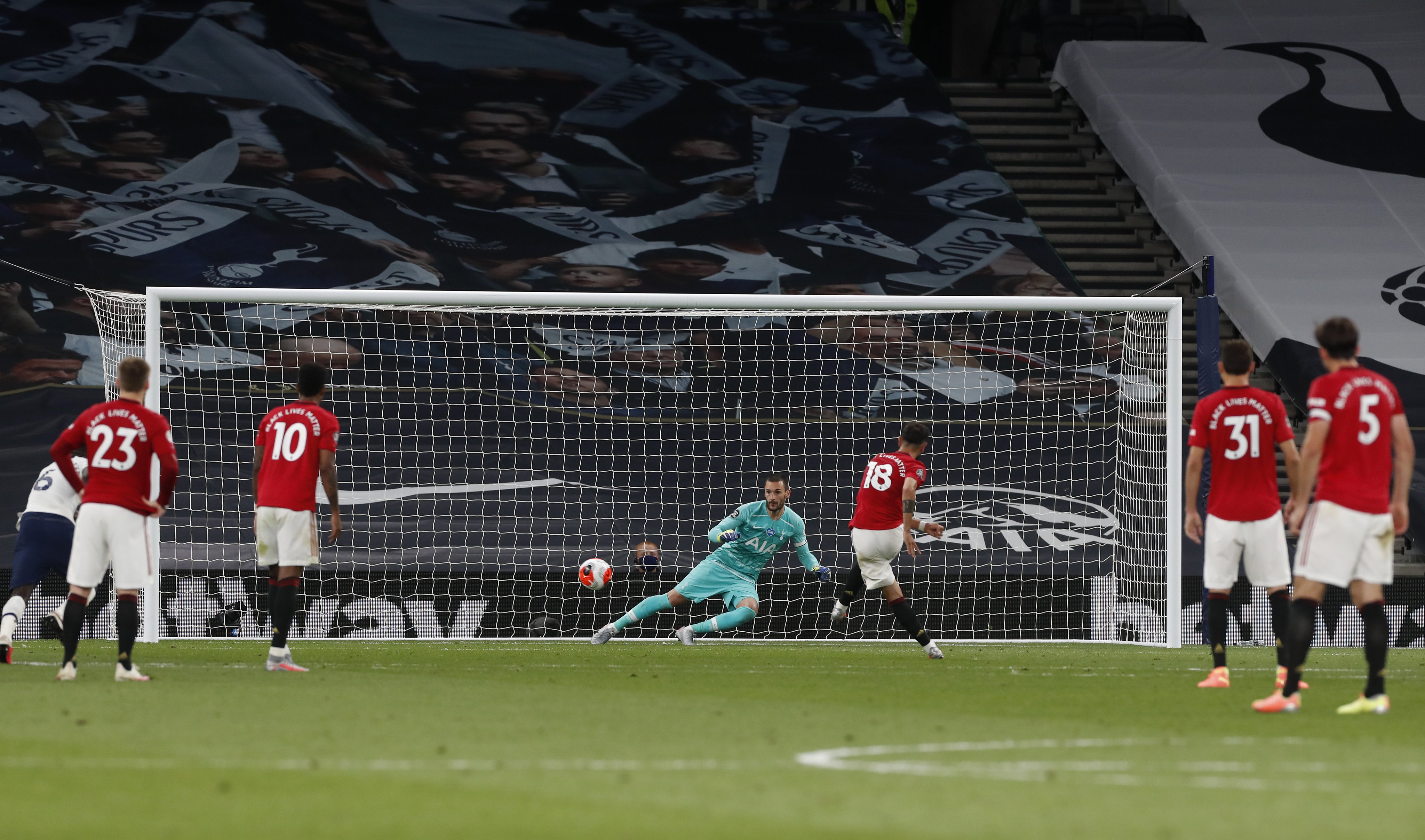 On Saturday, Watford will be hosting Leicester City at an early kick-off match while Arsenal will be back in action as they welcome Brighton at the Emirates.
In La, Liga Barcelona kept a third consecutive clean sheet since the forced hiatus due to Covid-19, and that is always a commendable achievement away to a side like third-placed Sevilla. The not-so-good news is that they failed to find the net themselves either, and although a draw at the Sánchez Pizjuán is by no means a bad result, it does give Real Madrid the chance to make up lost ground when they go to Real Sociedad on Sunday.
It had been a curious match. There can be no denying that once again the absence of any fans took some of the vibe, adrenalin, and drive out of the game. The first half progressed with both sides, and particularly Barça, playing some very nice football, but the players were lacking that extra lift that only a full stadium can give, whether the supporters are on your side or not.
With three minutes left on the clock, it looked like Barça finally had it. Alba centered and Luis Suárez, practically playing the full 90 for the first time since his return from injury (he'd be replaced by Riqui Puig moments before the end), appeared to have found his spot. Frustratingly, the ball screeched over the bar by the narrowest of margins.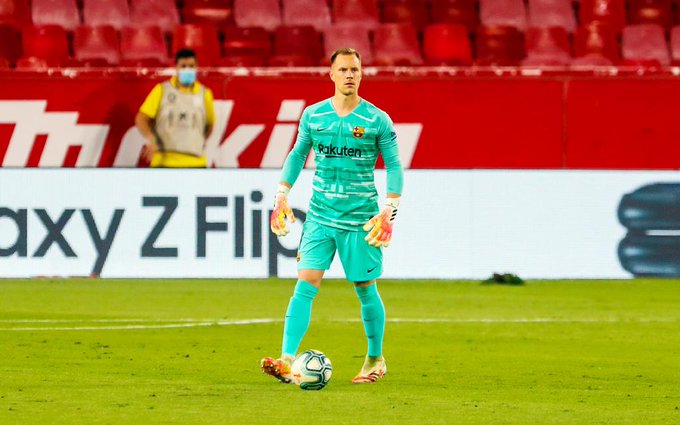 His head went to his hands. That was the chance. And that image summed up a night when things just didn't want to click like the way usually do.
Even Ter Stegen went up for a corner deep into injury time. Could one last push produce the elusive goal? It couldn't. The whistle blew and the spoils have been shared at the Sánchez Pizjuan.