As we usher in a new month,check out this week's top entertainment stories,
Junior Nyong'o, son of Kisumu Governor Anyang' Nyong'o and brother of Oscar winner Lupita Nyong'o on Thursday said I do to his longtime girlfriend songstress Wanja Wohoro in an exclusive ceremony in Limuru, Kiambu County.
The couple got engaged last year at an invite-only event. The news came as a surprise to many, especially since Junior has been secretive about his love life.
The ceremony took place at Zereniti Boutique and the couple excitedly shared photos of their big day on social media.
The two who were draped in simple yet exquisite wedding attire both promised to walk for miles every day to water each other's roots.
"I will walk for miles to water your roots every single day until you are too tall and impossible for anyone to ignore," said Junior.On her part, Wanja said, "You are a fixed point in my universe, and the best friend I've ever known. Not the wedding we planned originally, but ultimately even more perfect and intimate than we could have ever imagined."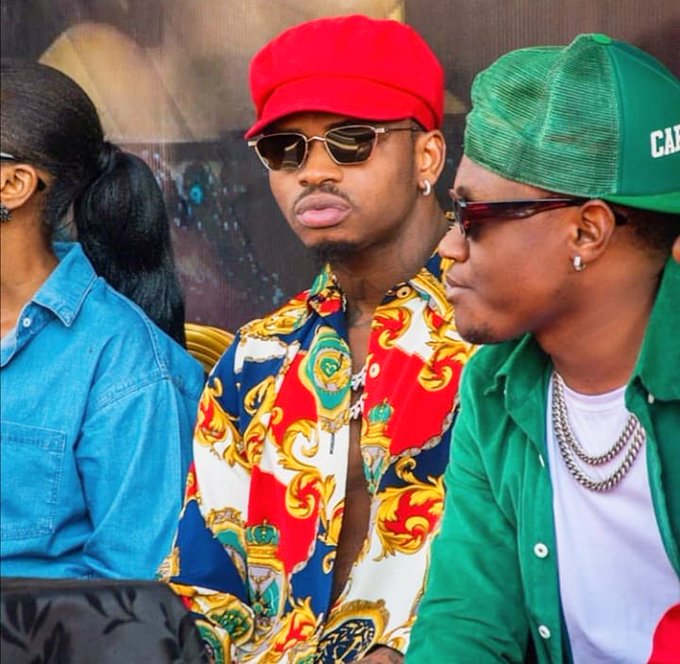 Still in wedding  moods, Tanzanian singer Diamond announced his wedding date. It appears the joys of holy matrimony has rubbed on  Diamond , after attending his sister's Esma Platnumz wedding on Friday.
Diamond revealed that he would like to celebrate his wedding next year during the Idd-ul-Adha festivities, just like his sister. Idd-ul-Adha is an Islamic festival to commemorate the willingness of Abraham to follow Allah's command to sacrifice his son and takes place on the 10th day of the third month after Ramadhan.
"Inshaallah Mwenyez Mungu anijalie Iddi ijayo, nami niile nikiwa kwenye Ndoa," wrote Diamond. Esma secretly married a businessman identified as Msizwa.
The two, however, opted to hold a second celebration of their union to include their friends.Diamond in a past interview revealed that he is no longer single saying that he is already seeing someone.
He added that he was planning to settle down with his new girlfriend. His new relationship comes five months after breaking up with Kenyan singer Tanasha Donna.
On matter concerning trust, Radio presenter Alex Mwakideu has declared that his wife is not among the people he considers to be loyal to him.
In an interview with NTV on Friday, Mwakideu unapologetically revealed that the only person he ever trusted was his mother.
Mwakideu, however, asked his host Dr King'ori to distinguish between love, trust and loyalty emphasizing that he loves his wife and would probably take a bullet for her.
"For my wife…i think I would [take a bullet] but for my kids that's a definite I wouldn't even think about it but for my wife…I think I would," he explained.
Mwakideu went on to explain that he does not trust the people in his life at all without giving details as to why he had adopted that stance.
"I don't trust people…kabisa. The only person ambaye nilikuwa namtrust ni mamangu…mwenyezi Mungu ailaze roho yake mahai pema peponi lakini yey ndiye nilimtrust na roho yangu yote, angenisimamia mahali popote.
"I love my wife very much by the way lakini usichanganye loyalty na trust, unaeza kutrust mtu lakini hauko loyal kwake. Loyalty ni kama yule mtu husimama nyuma ya President ndio pasi ikipigwa anadedi yeye," Mwakideu explained.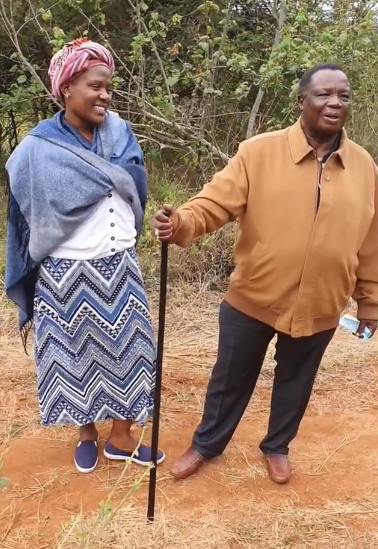 The Central Organisation for Trade Unions (COTU) secretary-general Francis Atwoli is enjoying his marriage to Mary Kilobi the best way he can. Just recently, the two who are inseparable took a drive together around Maasai land and strangers noted the vocal activist's wife was doing a good job looking after him.
While having a conversation with a few herdsmen they met tending to their cows, Atwoli repeatedly praised his rib for being a stand-up woman. "She really takes care of the home very well, this lady takes care of the home," the COTU boss said as he held onto a staff. Mary blushed in the background as she busked in the praises that came out of her hubby's mouth
.