Kenya Hip-Hop artist King Kaka known for his hit song 'Wajinga Nyinyi' has joined other citizens to condemn Pumwani Hospital following a shocking scene where a woman was forced to give birth outside the hospital after being denied access.
King Kaka through his twitter handle, has called on the government's and hospital failure to ensure safe delivery leading to death.
He has gone ahead to castigate politicians for engaging in inner wars while the country is rotting.
"This is so disturbing. While the government is having inner wars , our mothers are dying because they can't get a simple service like giving birth. We are becoming statistics in the eyes of our greedy politicians. This is happening in 2020. Pumwani Hospital. Wajinga Nyinyi!" King Kaka wrote.
The Friday, September 18 incident sparked uproar after the security guards denied the expectant mother access into the facility.
Eyewitnesses lamented that the new mother had been rushed to the hospital by a taxi operator.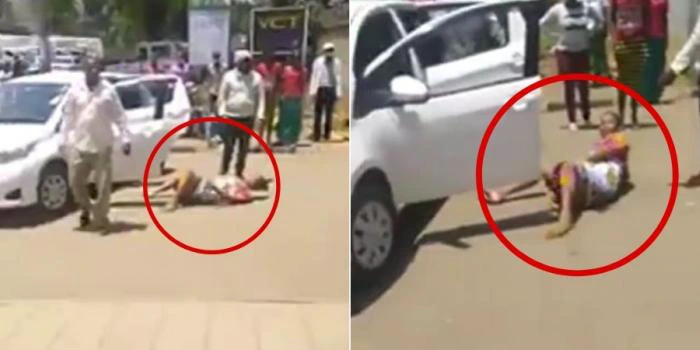 The driver was left stranded after the guards locked the gates and watched from inside.
A number of women started screaming at the guards while covering the mother with shawls. Men roughed up a number of the security personnel after they broke the chains locking the gates.
Hospital staff reportedly came to her rescue after the uproar. The passers-by also confronted them for risking the lives of the mother and her newborn baby.
Earlier on, a debate had ensued over whether the staff were negligent or whether doctors were on strike.
However, doctors in Nairobi County resumed duties on August 21 after signing an agreement with Governor Mike Sonko and Nairobi Metropolitan Services boss General Mohamed Badi.
Neither Nairobi County, NMS, the Ministry of Health nor the Kenya Medical Practitioners, Pharmacists and Dentists Union (KMPDU) has issued a statement on the matter.
Nairobi Women Representative Esther Passaris condemned the hospital administrators and urged relevant authorities to look into it.
"The mistreatment of a pregnant woman at the gates of Pumwani Maternity Hospital is a shameful indictment of our health facilities. An enduring state is judged by the social services to its most vulnerable citizens.
"We failed this mother and her child at her hour of need, yet the Universal Health Coverage is among President Uhuru Kenyatta's Big Four Agenda. I demand that the NMS and Inspector General speed up investigations into this matter," Passaris posted on her social media pages.