Truck drivers operating on Kenya-Uganda route will now have to pay an increased fee for the Covid-19 testing which is a $65(Sh7,046) charge per test.
This new directive conflicts with the earlier agreement reached between the two nations. According to an agreement reached before Uganda's change of heart, truck drivers were to be tested for free as they were considered as essential service.
The drivers are calling on the two governments for dialogue to settle the standoff which is affecting business. Truck drivers are critical in movement of goods across the borders supporting continuity in trade , industrial stability and investments, a time when regional economies are struggling with effects of the coronavirus pandemic.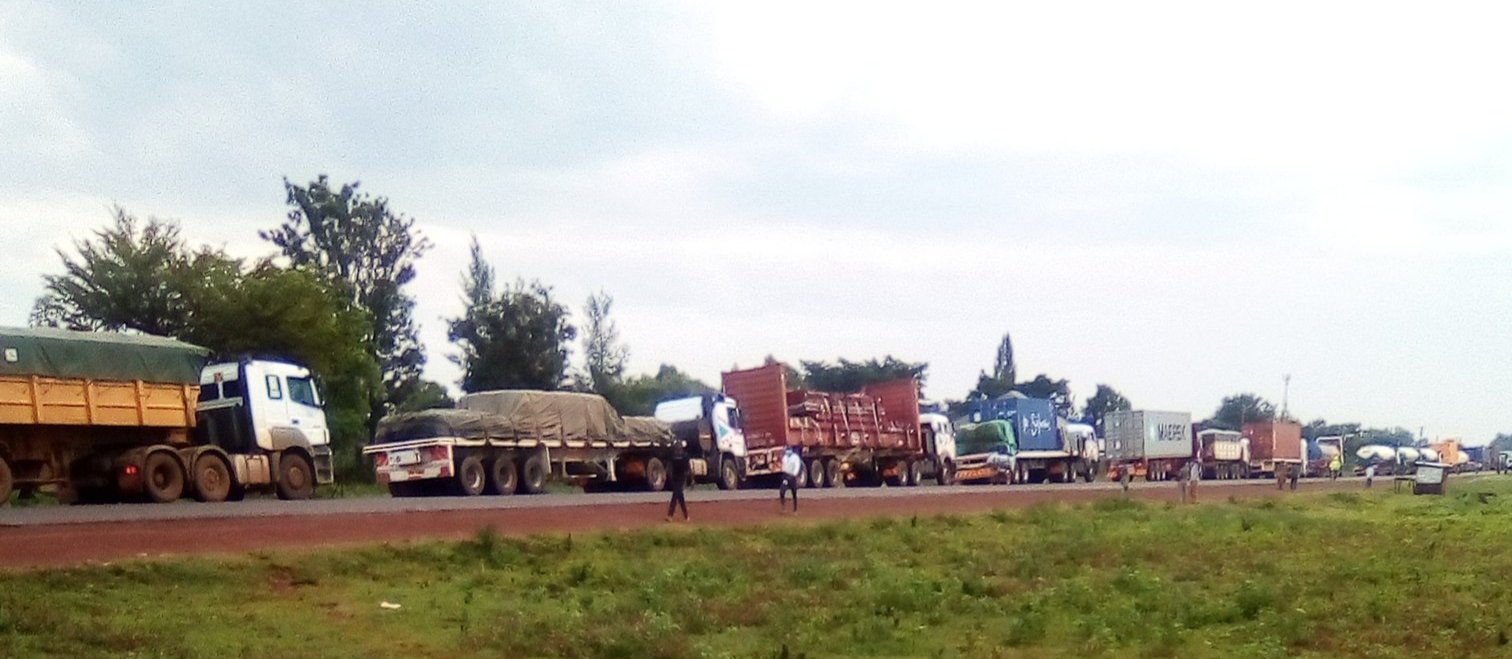 Transporters had earlier this week warned they will pass any additional costs to traders, who traditionally recover by increasing the costs of goods which affects consumers.
Uganda is said to have made a u-turn after Kenya failed to efficiently implement the testing programme, which has seen most drivers prefer being tested by Ugandan authorities.
This has overwhelmed its facilities, Geoffrey Sseremba from the health ministry said in a communique.
'Exchange Hate'

Truck drivers say they are forced to pay a hefty fee for Covid-19 tests across the Busia border despite having Covid-19 negative certificates. #NTVWeekendEdition pic.twitter.com/PKysBNekti

— NTV Kenya (@ntvkenya) September 4, 2020
According to Sseremba, the Ugandan health ministry continues to receive requests from organisations to have their staff-tested, which it finds difficult to sustain due to the inadequate in-country stock of the test kits, resource constraints and the high cost of Covid-19 testing.
The charges, hence "is a cost-recovery mechanism that will enable the ministry of health to acquire more test kits for continued access to testing services in the country.
Those required to pay are truck drivers at the different points of entry, individuals seeking to know their Covid-19 status, organisations (both government and private ) that wish to test their staff for purpose of prevention, Ugandans returning from abroad and visitors.
KTA has since urged Kenya that apart from dialogue with Uganda to iron out testing issues, it should improve services at all testing centres, mainly those populated with truck drivers activities.
Testing and results in Uganda are taking eight to 12 hours, transporters say, making it more reliable and preferred by truck drivers who are keen to ensure shorter truck turn-around.