ODM Leader Raila Odinga is one the political leaders that saved the day by killing the  monotony of the Building Bridges Initiative (BBI) tone with some light jokes and tackles.
But Raila in his attempts to deliver the BBI message home ended up quoting an inexistence bible verse.
Raila wrongly quoted the Bible in Isaiah 1. Instead of saying Isaiah Chapter 1, verse 18 (1:18), he confused verse and chapter and even misquoted the verse as Isaiah 1 and chapter 82 (1:82) yet the last verse of this chapter is 31).
Ruto could be overheard correcting him from a distance. Raila later reclaimed his lost ground with humour, which was directed at Ruto, when he equalled BBI to a new born child with no disabilities, and which cannot later be disowned.
But he was not the only one who got it wrong.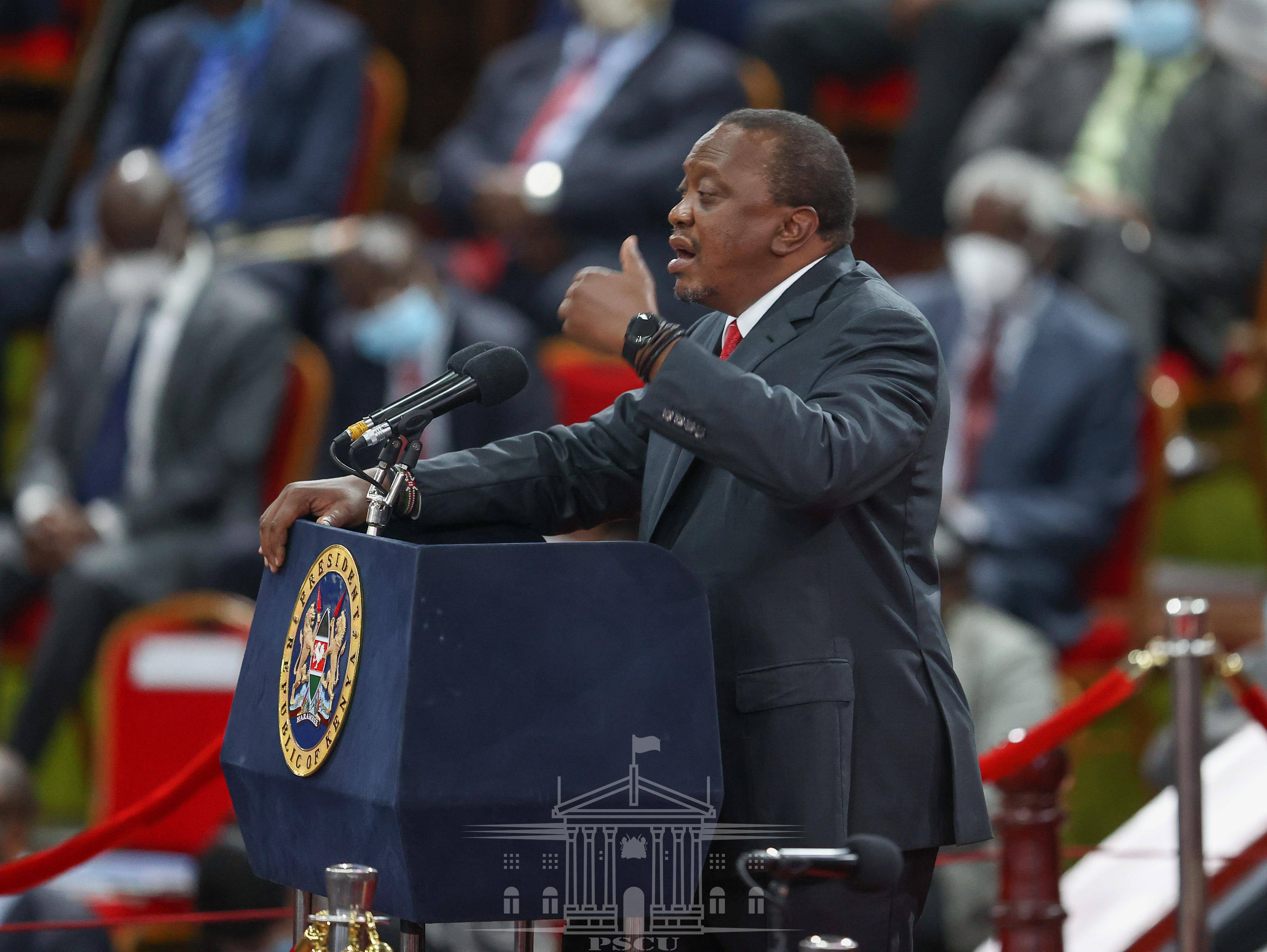 West Pokot Senator Samuel Poghisio deployed a double entendre to urge Uhuru on. First, Poghisio said the BBI document they were launching was like a Bible, as one was bound to find whatever they sought from the pages of the holy book.
"If you want to marry many women you can find it in the Bible, it depends on what you want to read," Poghisio said.
The President took it to be part of the joke, saying, later when his turn to address the crowd came, that he and Poghisio needed to have a chat over the specific passage in the Bible that talked about polygamy.
But President Uhuru Kenyatta's second wife joke carried the day.
Hot on the heels of recent Uhuru's pronouncement of a wish for a second wife, a University of Nairobi Law student offered herself, live, to be the son of Jomo's clandestine lover.
Speaking in sign language, a wisecracking Ashura Michael, deaf human rights and gender activist, said she had heard that Uhuru was considering marrying a second wife and she wanted to take the Head of State up on his offer.
"Mr President, you were recently in Kisumu and I heard you say you are looking for mpango wa kando (side chick). I know mama (First Lady Margaret Kenyatta) agreed. My father Raila is here and he is ready to take the dowry and if my brother the Deputy President agrees, he will be the best man," Ashura said as the auditorium broke into a fit of laughter.
Uhuru laughed as if he had never heard anything funnier. He fist-bumped Raila and gestured to Deputy President William Ruto, who were seated next to him on the dais, perhaps asking if he should go ahead.
Then came Bishop David Oginde, who prophesied the unity of the "new dynamic duo" of Raila and Ruto in 2022. He also called for a ceasefire of their respective dances – reggae on Raila's case and hustler on Ruto's in preference for a middle ground in Jerusalema move.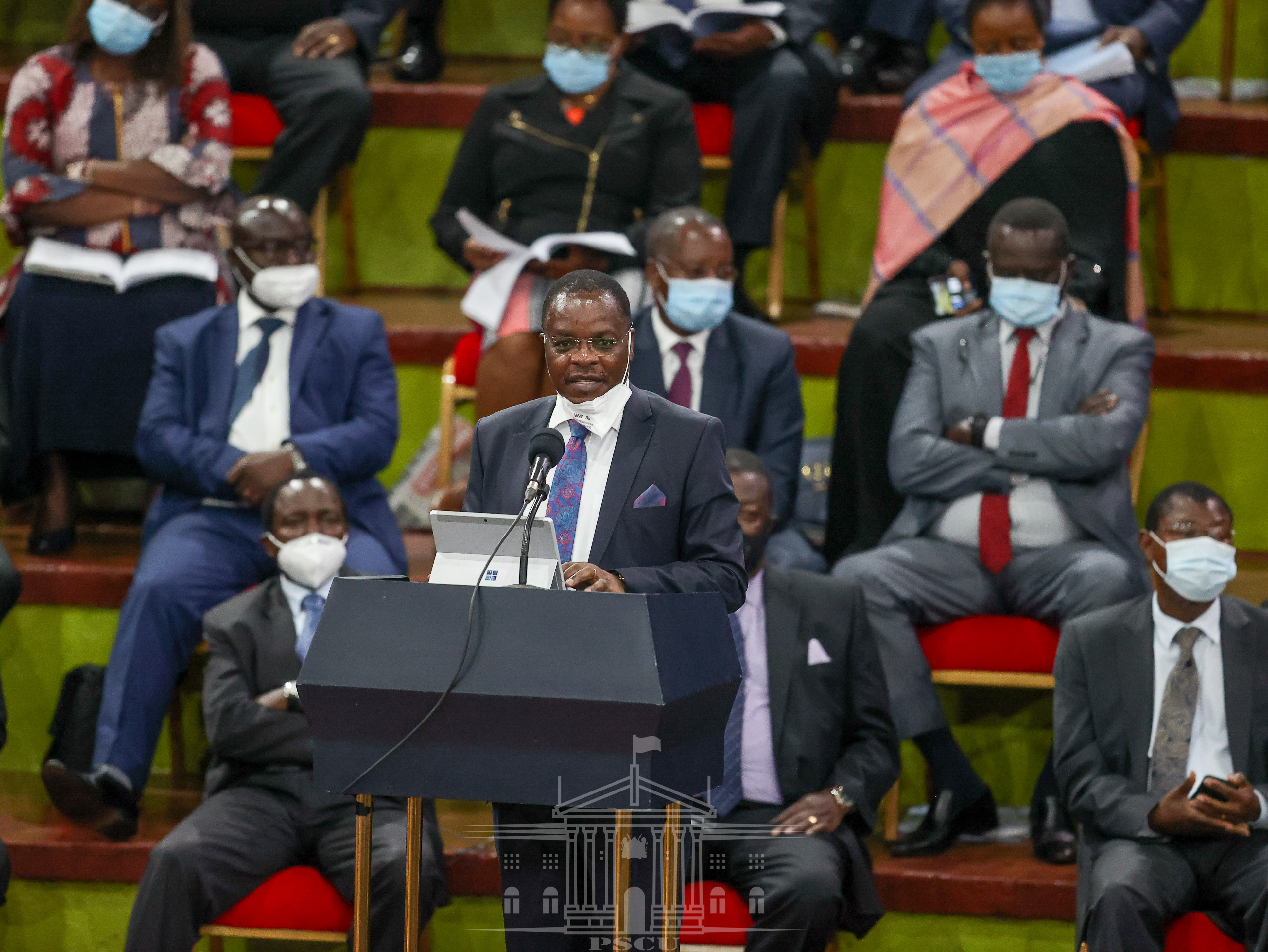 "Your excellency, perhaps it is time that hustlers should pause their hustling for a moment and reggae dancers pause their dance for a moment and join together for a serious Jerusalema dance for the peace and unity of this nation," said Bishop Oginde, amid laughter.
Ruto responded: "Let me remind you (Oginde)… Abraham Lincoln said: Things may come to those who wait, but only things left by those who hustle. He was never talking about the rich and the poor."