New reports have emerged from the case of George Floyd's murder case. This is after a local nightclub owner in Minneapolis claimed that George Floyd, the African American who died last week while being detained by a white police officer, Dereck Chauvin, worked together at a nightclub.
According to the reports, the two worked as a security officer at a nightclub called El Nuevo Rodeo club on Lake Street. These reports were confirmed by the former owner of the club, Maya Santamaria who owned the building for nearly two decades.
"Chauvin was our off-duty police for almost the entirely pf the 17 years that we were open. They were working together at the same time, it's just that Chauvin worked outside and the security guards were inside," Santamaria said.
Santamaria still operates a local radio station in the same building that houses El Nuevo Rodeo, but they have been off-air due to power outage as a result of the ongoing protests. The business is just two blocks east of where the protests erupt in front of the Minneapolis Police Department Third Precinct. The neighborhood glass doors are shattered and covered in graffiti.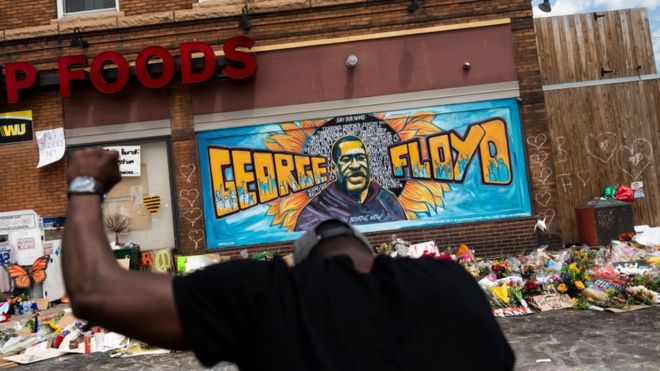 From the official post-mortem examination, the death of George Floyd that caused widespread protests across the US had been declared a homicide.
According to the results, the 46-year-old suffered a cardiac arrest while being restrained by the police. The report said Floyd's cause of death was a cardiopulmonary arrest complicating law enforcement, usual, restain, and neck compression."
Meanwhile. Officer Derek Chauvin has been charged with third-degree murder and manslaughter and will appear in court in the course of next week. The other three officers who were at the incident have fired but yet to be charged.