Barcelona are hopeful of selling some of their key players including first-choice striker Luis Suarez.
The veteran striker is one of the many names in the current Barcelona squad who will be shown the exit door following a trophyless season. Report say that the club will be forced to impose a salary cut on these players (including Suarez) if they refuse to leave the club this summer.
Meanwhile, Barcelona have come under heavy criticism in recent days following their Champions League humiliation at the hands of Bayern Munich and league title loss to Real Madrid.
The 33-year-old Suarez, who has been a key player for Barcelona since his arrival six years ago, had a difficult season like his club, managing just 16 goals from 28 league appearances.
For someone who has constantly scored 20 league goals or above in the past three La Liga seasons, Suarez's recent displays have been far from impressive. Also, the Uruguayan had missed a few of their matches this season owing to knee surgery. This hints that age is finally taking a toll on his on-field displays.
Suarez is also one of the highest earners at the club, making every sense of Barcelona's decision to offload him. The coronavirus pandemic seems to have influenced the finances of football clubs around the world. At a time like this, offloading a highly paid player like Suarez would free up some money.
The Catalans currently have two other strikers – Antoine Griezmann and Martin Braithwaite in their ranks. French forward Griezmann just arrived at the beginning of the 2019-20 season, while Braithwaite was roped into the side in January due to Suarez's injury.
However, Griezmann has found it difficult to adjust to the new surroundings at Camp Nou, managing just nine goals from his 35 appearances. One of the major reasons for the 29-year-old's dip in form seems to be the change in his position since arriving at Barcelona.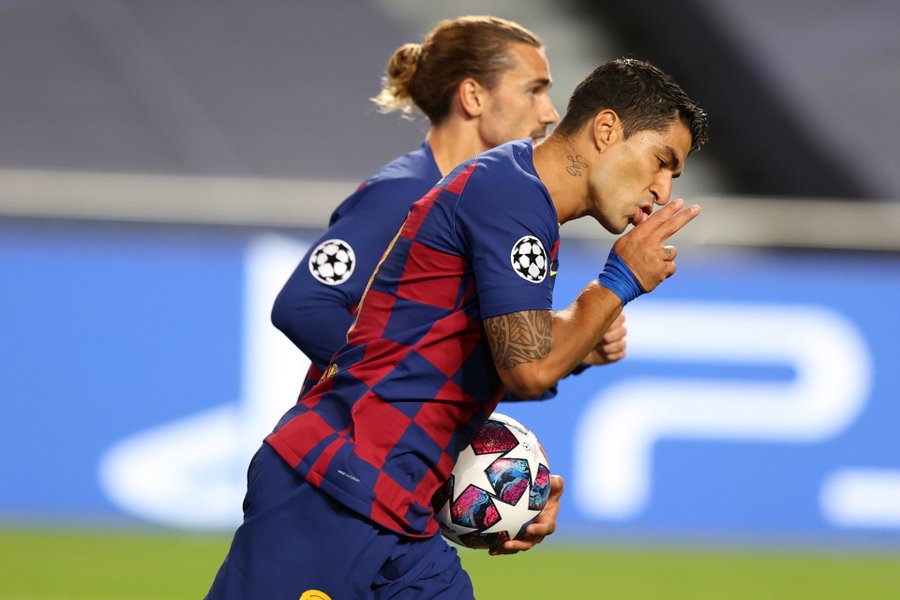 A star striker for his former side Atletico Madrid, Griezmann has mostly been restricted to play across the left flank last season due to the presence of Suarez. Out of his overall 35 La Liga appearances last season, 17 have come from the left-wing.
That said, Suarez's departure could open the doors for the Frenchman to once again play in his favoured position. This, in turn, could benefit the Catalans. Also, Suarez's constant injuries at this age remain a concern for Barcelona, who are in clear need of a squad revamp. Hence, they should go ahead with their plans to offload Suarez.
Though Barcelona do not have enough depth in their striking department, they still have a star striker in Griezmann. They should keep faith in him and offer him more chances. Hence, letting go of Suarez will not hurt them so much. Rather than keeping him in the side, Barcelona should sell him and use that money to fund a move for a suitable replacement for the Uruguayan.