With the current tough times, Nairobi Metropolitan Service boss, Mohammed Badi is planning to create job opportunities for youths within the city.
With the current order to Nairobi's landlords to repaint their buildings, the army officer is planning to create youth employment. Nairobi youths will benefit from the initiative as they will be involved in the painting activity.
All building owners in Nairobi County were ordered to re-paint their buildings.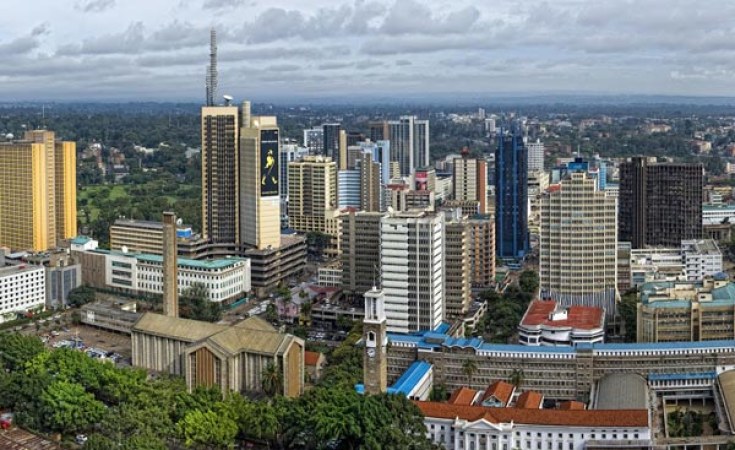 The order is according to the Public Health Act Cap 242 Section 118 (b) on maintaining buildings clean and Cap 242 section 188 (c) on roads pavements, roads, and other forms of appurtenances.
According to the NMS boss through a public notice, the requirement shall have complied within 60 days from the date of the public notice.
"Building owners have also been directed that the colors applied shall be as originally approved and any changes to the same must be approved by Nairobi Metropolitan Services before applying," the notice read.
"Upon expiry of this notice, those not compliant shall be liable to prosecution under relevant sections of the Public Health Act."
Major-General Mohammed Badi has also started a program to repair, refurbish, reconstruct all the pavements within the CBD, Ngara, Westlands, Upper Hill as well as all sub-counties.
"Individuals, building owners, organizations, or companies have been invited to partner with NMS in implementing the activities to apply to the office of the DG, NMS. All design specifications shall also be provided by the same office," the notice read.
Badi led group has also kick-started a project to beautify all roundabouts, road medians, open recreational spaces, and all other greenery areas within Nairobi.