Doctors across the country have given the government 21-days ultimatum to provide quality protective gears or they call for a strike.
The doctors in the Kenya Medical Practitioners Pharmacists and Dentists Union want the government to provide standard and adequate Personal Protective Equipment to all healthcare workers in public and private facilities.
"We will be available for any engagement within those three weeks, failure to which we will have no choice but to rally our members for our nationwide strike," KMPDU secretary general Chibanzi Mwachonda said.
"It is our lives first. It will not be business as usual. Doctors' lives matter," he said.
The union held a national Advisory Council meeting on Sunday after infections among healthcare workers continued to rise exponentially. More than 30 have already died of Covid-19.
The National Advisory Council has resolved to issue a 21 day strike notice!! Doctors will not embark on a suicide mission. pic.twitter.com/mHqMzc79mv

— KMPDU (@kmpdu) November 15, 2020
Four succumbed on Saturday alone. So far, 10 medics have died of Covid.
They include Dr Doreen Lugaliki, an obstetrician gynaecologist who was the first doctor to succumb to the virus; Dr Ndambuki Mboloi, a pulmonologist; Dr Daniel Alushula, an orthopaedic surgeon; Dr Vladimir Schuckin, a bariatric surgeon; Dr Hudson Inyangala, a public health specialist, and Dr Emarah Ashraf, a plastic surgeon.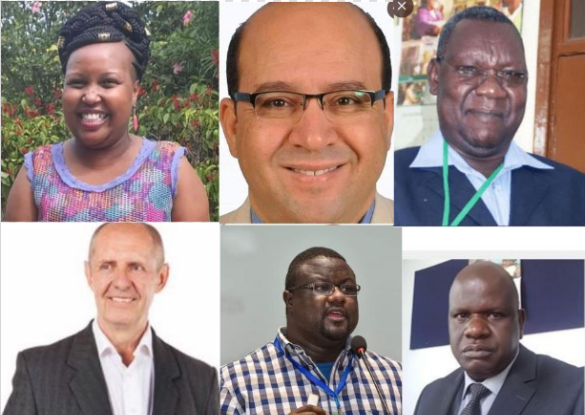 Others include Dr Robert Ayisi, a paediatrician; Dr Hudson Alumera, a periodontal surgeon; Dr Faith Mbuba, a pharmacist, and Dr Jackline Njoroge, a physician.
In their meeting, the doctors also resolved the government provides a comprehensive medical cover for all doctors and other healthcare works in public and private hospitals.
RELATED POST:Kagwe Calls For Special Meeting Amidst Surging Coronavirus Cases