Loving someone is hard,but proving its true love,now that is harder. Singer Tanasha Donna Oketch has strongly refuted claims that she used her Tanzania baby daddy Diamond Platnumz to rise to fame.
According to the mother of one, she genuinely loved the WCB boss and was very loyal to him, a fact Diamond knew because he sometimes could go through her phone.
"Not at all, I genuinely loved him, he knows that. I was loyal to him. He could take my phone and go through my phone so comfortably and he used to say it himself he knew that I was loyal to him. I believe that if I didn't love him I wouldn't be loyal to him or I would do things behind his back or get nervous when he holds my phone. But I genuinely loved him," said Ms Donna.
Tanasha mentioned that when they began dating, she was against having the relationship public, but Chibu would later on go public.
The Sawa hit maker reiterated that she loved Diamond Platnumz with her all and she always will love him as the father of her son, Naseeb Junior, but she has since moved on.
Still the wasafi boss, Diamond's sister Queen Darleen and hubby Isihaka Mtoro held an exquisite Baby Shower ahead of her delivery date.
The baby shower that streamed live on Wasafi TV, was graced by her close friends and family members. Photos from the affair were later shared on social media by the couple and a few of their friends who were donned in all-white as the theme colour for the baby shower.
"Asanteni sana vipenzi Mungu Atusimamie Shetani apite mbali Inshaallah #darleen'sbabyshower. Asante My wiiiii @fahyvanny #Munguakusimamiekaziyamikonoyko🙏🤲❤❤ Baba na Mama," wrote Queen Darleen.
Mahaba mazitto… Kuitwa anko raha jamani @Queen_Darleen and @isihack 's baby shower pic.twitter.com/3TmKDdf48E

— Billyplatnumz (@Billyplatnumz) September 10, 2020
Sharing photos from the baby shower, Darleen's Husband also wrote; "Allah akujaalie mke wangu @queendarleen_ kila la kheri 🙏 #DontGiveUp #NoRespectNoLove."
The Bachela hit-maker went public with her pregnancy on July 18th, during the #IAMZUCHU concert that had been graced by top players in the Tanzanian entertainment scene.
The news of Queen Darleen expecting a child broke a few months after she walked down the aisle in a secretly guarded affair, but she kept on giving vague answers whenever she was asked if she was expectant. She got married to her longtime boyfriend Isihaka Mtoro as a second wife.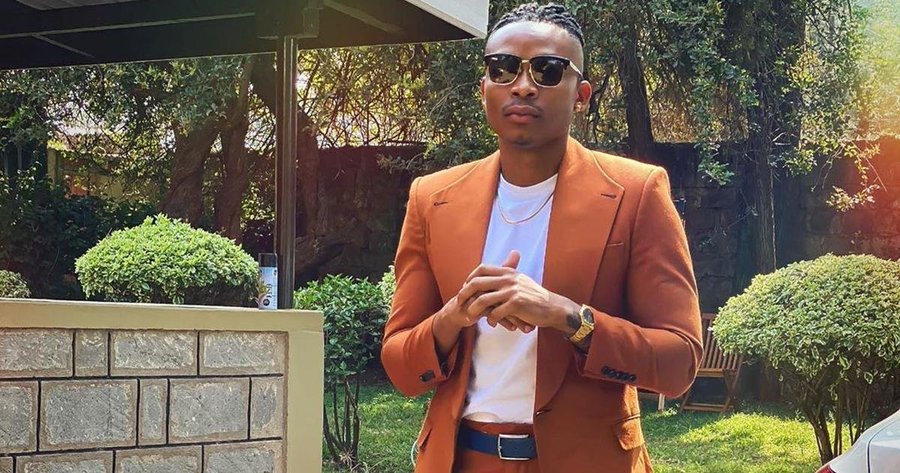 Bak home,singer Otile Brown penned down a bold message to President Uhuru Kenyatta, after an audit report exposed the rot at the bodies tasked to collect royalties on behalf of musicians; Music Copyright society of Kenya (MCSK), Performers Rights Society of Kenya (Prisk) and the Kenya Association of Music Producers (Kamp).
In his letter, Otile has called upon the Head of State to intervene and ensure that officials at MCSK, Prisk and Kamp face the full force of the law for stealing from artistes every year.
The Dusuma maker added that artistes are just demanding what is rightfully theirs, but unfortunately MCSK officials are using their hardly earned money to enrich themselves.